Glass wool applications include structural insulation, pipe insulation, filtration, and sound insulation. They are used in insulation products and are applied in several areas of buildings. In addition, glass wool is the most common insulation material for residential roofs and has the following applications.
01. Cavity wall and drywall insulation
These have been developed for insulation within steel-framed structures, timber-framed buildings, and drywall systems. It is manufactured from high-quality glass wool with glass wool fabric on one side for easy handling and increased rigidity.
Applications in drywall.
Steel frame construction
Timber frame construction
Drywall systems
Designed for use in hollow walls but can be used effectively at the top of ceilings, at roof lines, or in masonry wall cavities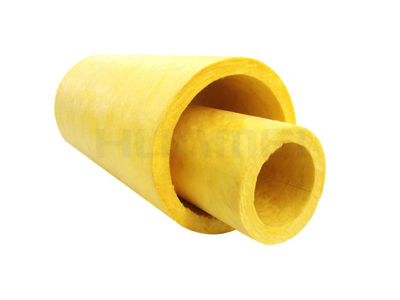 Glass Wool Pipe
Applications of glass wool as an overwrap.
HVAC and air conditioning system insulation: duct wrapping is an insulation blanket specifically designed to wrap air conditioning ducts
Exterior wrapping around metal air conditioning ducts: rectangular and circular heating, ventilation, and air conditioning systems.
02. Duct insulation
Pipe insulation for hot and cold pipes. This insulation is a 1 m long pre-formed rigid resin-bonded glass wool section. A single longitudinal slit allows the part to be opened to enclose the pipe and to close it after placement. Standard finish options are canvas, plain, and reinforced foil.
03. Ceilings
Ceiling tiles are made of non-combustible inorganic glass wool and are bonded with an inert thermosetting resin adhesive. The decorative vinyl finish comes in a coral color and is durable.
Applications of glass wool as suspended ceilings.
Suspended ceilings: domestic, commercial, industrial
suspended ceilings in commercial buildings such as cinemas, home cinemas, recording studios, etc.
04. Industrial roofing insulation
This is made of a high-quality non-combustible flexible material. The glass wool insulation with an inert binder makes the product light, safe and flexible. It faces to one side with a reinforcing foil or white metal foil. It can be applied to both sides on request.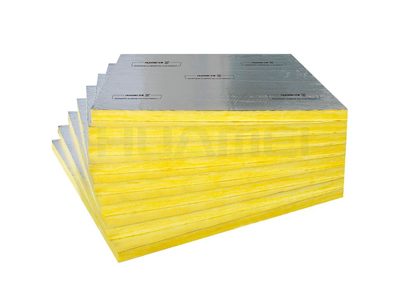 Foil-Clad Glass Wool
05. Higher temperature insulation
It is made of non-combustible glass wool, which is bonded with an inert thermosetting resin to form a hard and flexible product. It is odorless, inert, and fully compatible with all standard building materials.
Glass wool as thermal and acoustic control.
A range of glass wool wools and blankets for thermal and acoustic control in commercial buildings.
Industrial insulation for applications up to 450°C.
Heat conservation and control in boilers, storage tanks, ductwork, ovens, etc.
Soundproofing of the compressor and plant rooms.
06. High performance and sound insulation
Ceiling tiles are made of non-combustible inorganic glass wool and bonded with an inert thermosetting resin adhesive. The floor is covered with black non-woven cellophane, which has a good sound absorption effect. It is used not only in commercial buildings such as cinemas where excellent sound insulation is required but also in other areas where optimum sound absorption is needed. Used as glass wool panels, which in turn translates into home cinema insulation.
All in all, glass wool is an insulating material with a variety of applications in the home, as part of roofing, false ceilings, plasterboard, home cinemas, and much more. It is widely used for its known advantages in terms of insulation, fire safety, and ease of installation.
If you want to know more information about the best glass wool wholesale, welcome to contact us today or request a quote.