Glass wool is an insulating material made from glass fibers that are arranged using an adhesive to form a texture similar to wool. The process traps a number of small air pockets between the glass and these result in high insulation properties. Glass wool is produced in rolls or sheets and has different thermal and mechanical properties. It can also be made into a material that can be sprayed or applied to the surface to be insulated. The modern method of glass wool production was invented by James Slayter while working for the Owens-Illinois Glass Company (Toledo, Ohio)). He first patented the new process for manufacturing glass wool in 1933.
Applications of Glass wool
Glass wool is an insulating material consisting of intertwined flexible glass fibers that allow it to 'wrap' around the air, resulting in a low density that can be altered by compression and binder content (as mentioned above, these air bubbles are the actual insulator). Glass wool can be a loose filler material blown into the loft or sprayed with reactive binders on the underside of structures, panels and boards and can be used to insulate flat surfaces such as cavity wall insulation, ceiling tiles, curtain walls, and ducts. It is also used to insulate ducts and for sound insulation.
Features of Glass wool
Glass wool (GW) is inexpensive, readily available, has a wide range of surface properties, and can be easily modified to provide physical or chemical affinity to many catalytic materials. Glass wool is widely used for thermal and acoustic insulation in homes, appliances, and instruments. In chemistry, GW is commonly used as a filter, filling material for gas chromatography columns, purge traps, and sorbent beds.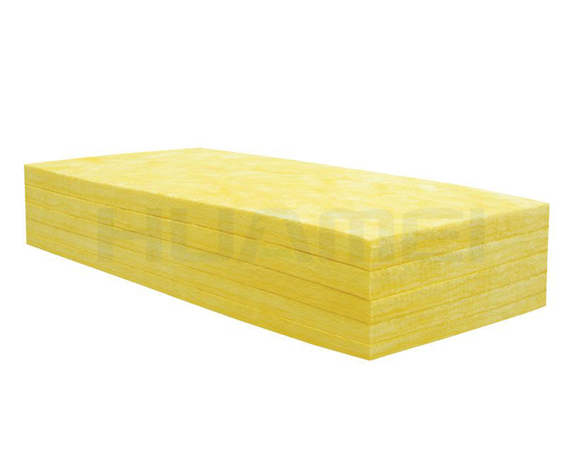 It is often considered to be an inert material that is quite stable to many chemicals and has advantages such as good pH resistance. The insulation of buildings is very important. The insulation materials used in buildings are mainly divided into organic and inorganic insulation, depending on the insulation material. Organic insulation made from polystyrene foam or polyurethane is highly susceptible to fire. On the other hand, inorganic insulation materials, such as mineral wool and glass wool, are weakly hygroscopic and non-flammable and have a very limited scope of use.
About the insulation
Glass wool is at the heart of every super glass product. The main reason for this is of course its outstanding performance. In terms of thermal and acoustic insulation, glass wool can easily meet the increasing number of test requirements and regulations.
Non-combustible is a legally defined term in the building regulations applicable to all areas of the UK and Ireland. Only materials that meet the highest standards of reaction to fire can be certified as non-combustible. But glass mineral wool also makes economic sense. The material is extremely simple and efficient to install due to its "tailor-made" nature; it is also extremely cost-effective.
Glass wool is also breathable, helping to reduce the risk of condensation in buildings - and you can always rely on it to consistently perform to its stated level of performance, as we say.
Let us help you find the best Glass Wool for your project. When you contact us, please provide your detailed requirements. That will help us give you a valid quotation.