Glass wool, also known as fiberglass, is considered to be one of the most effective and environmentally friendly insulation products available. The excellent thermal properties help you save energy and reduce your environmental impact. The porous elastic structure provides effective acoustic attenuation at operating temperatures of up to 300°C.

Glass wool is lightweight, thin, and environmentally friendly and is an excellent insulator. Glass wool is made from glass fibers, which also contain a certain amount of silica sand and recycled glass. It can be divided into loose wool and superfine wool. Loose wool is often used in the manufacture of glass wool and glass wool panels and also protects against thermal compression.
One of the best things about glass wool insulation is that it is made from 80% waste material. It is arguably the most environmentally efficient element used as an insulator in any industry.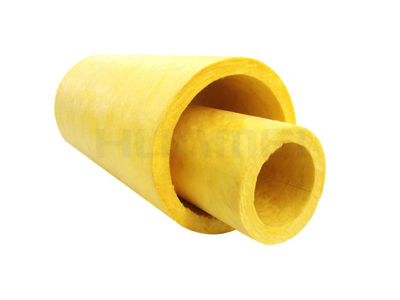 Glass Wool Pipe
Why choose glass wool insulation?
Excellent thermal insulation properties
The small air pockets in glass wool minimize heat loss and thus keep the whole building or facility at the right temperature.
Excellent acoustic properties
The unique internal microstructure consisting of long interwoven fibers ensures a high level of sound absorption.
Fire resistant
Glass wool is inherently non-combustible and will not contribute to fire or spread flames.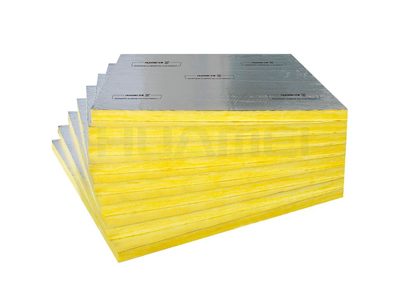 Foil-Clad Glass Wool
Health and Safety
Glass wool fibers are safe to manufacture, install and use. They are certified as bio-soluble by international health authorities.
Glass wool insulation for industrial use and its applications
For roof insulation: In order to install roof insulation, we need lightweight elements but powerful ones. It clarifies any industry where roof glass wool insulation is considered efficient and easy to apply to the roof.

For suspended ceilings: ceilings made of lightweight glass wool blankets benefit more than any other element.

For pipe insulation: glass wool insulation can be used for pipes with thermal insulation material. It can be produced by applying thermal insulation in the pipes.

For cavity insulation: glass wool is considered a durable and flexible element for use as a filling cavity in buildings and houses. As mentioned in the article above, it is both waterproof and fire resistant, which is why it is used as a drywall filler and cavity filler in buildings.
Glass wool is a non-combustible tool used in industry, which makes it less dangerous than any other element. Glass wool panels are also used in commercial buildings and cinema halls to provide the best sound insulation. Not only that, glass wool insulation panels are now used every day in home cinema insulation.
In addition to glass wool, rock wool is also useful in the insulation range. Both are the best of their kind. The only difference between them is that rock wool is produced from volcanic rock, whereas glass wool is produced from recycled glass.
Rock wool is also used in construction work. There are several advantages to using rock wool insulation on any construction site. This can be used for any roof insulation, ceiling insulation as well as external and internal insulation. Rockwool LRB mattresses are also made from the molten rock under high pressure and temperature. The side of the mattress is covered with galvanized mesh for easy installation. It also has low thermal conductivity, which helps to control heat loss.
In summary, glass wool is a great insulating material for roofing, ceilings, home theatres, and more. It is one of Refmon Industries' best insulating materials and is lightweight and easy to install. They are also water and fire-resistant, which makes them less dangerous. Other elements may also be harmful to our health.
Click here for all our contact info.