Recently, all of China is discussing one thing, that is, garbage sorting, starting from Shanghai to 46 cities across the country, the garbage classification plan seems to have been nailed, the "war" of garbage classification is already imminent!
Among them, construction waste accounts for nearly 40% of the total waste in China. Solid waste in construction industry mainly includes concrete, brick, steel, glass, wood, and plastic, but the resource utilization rate is less than 10%.
If our city has a "mine" made up of recyclables, then waste glass is the mineral to be mined in this "mine". Waste glass is one of the more difficult ingredients in municipal waste. If it is not recycled, it is not conducive to waste reduction. After recycling and recycling of waste glass, a part of the waste glass can be directly re-applied after being selected, and another part can be produced by pulverizing, pre-forming, and heating to produce glass or various building materials.
Huamei Group adheres to the environmental protection concept of "energy saving, green development", rational use of resources in production, and the innovative vision is locked in the amount of waste glass mixed in construction waste. Organized a professional R&D team to study how to increase the proportion of waste glass in raw materials, and reduce the cost of centrifugal Glass Wool while improving resource utilization.
Through the formulation of technical transformation, Huamei Group has made the addition of waste glass up to 90% on the basis of ensuring the performance of centrifugal glass wool products. The waste glass has realized the gorgeous transformation from the garbage that everyone dislikes to the available resources, which not only replaces it. The mineral raw materials have saved mineral resources and found new uses for the waste glass of urban construction and demolition. In addition, in order to meet the market demand for green building materials, Huamei Group has developed a high-end product - Formaldehyde-free Glass Wool to meet high standards of market demand, and to avoid formaldehyde, phenol and other harmful substances harmful to the human body and the environment.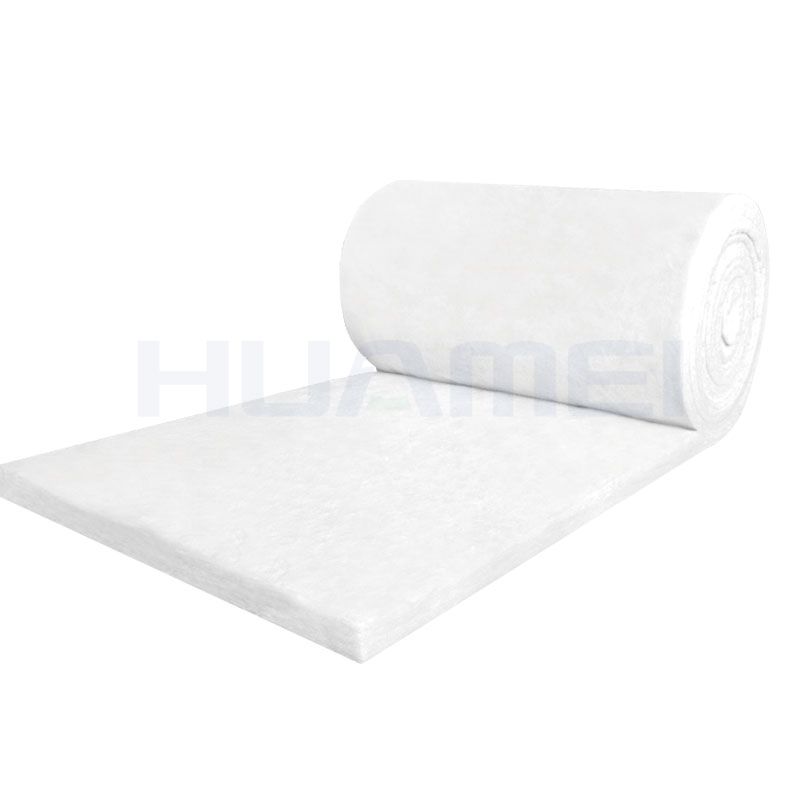 Formaldehyde-free Glass Wool
At the same time, the glass fiber industrial waste gas purification device and kiln dust purification device developed by Huamei Group are far superior to the national standard, and some indicators achieve zero emission. The research and development of glass wool energy-saving kiln, melting temperature is reduced by 220°C, melting unit consumption A 43% drop, greatly reducing production energy consumption, these technical equipment have already obtained national patents.
Huamei Group has carried out water-saving technology transformation, improved the utilization rate of water resources, and adopted the production water recycling facility to achieve zero discharge of industrial water, effectively ensuring the protection of surrounding water resources. Research and development of improved sewage treatment equipment, so that all indicators have reached the domestic advanced level, recycling and utilization of water.
As a professional Glass Wool Manufacturer, Huamei Group is committed to integrating innovation and environmental protection into the development of the company. It provides high-quality green insulation and energy-saving products and complete thermal insulation solutions for the society, with the continuous development of cutting-edge scientific and technological achievements. Energy, energy consumption, and resource utilization are making a positive contribution.