Glass wool is made from borosilicate glass and consists of other components such as silica sand, fixing agents, and recycled glass. Glass wool insulation used in acoustical fittings may be made of molten glass. Fibrous materials made from molten glass, loose wool, and ultra-fine wool are sandwiched between asphalt-bonded glass blankets to make fine glass wool panels. These panels have excellent noise control and acoustical properties, as well as thermal insulation properties that make them ideal for building control spaces.
In this article, we will explore five use cases for glass wool insulation. But first, let's explore the advantages of glass wool insulation.
Advantages of glass wool
Easy to install, even for do-it-yourselfers
Fire-resistant material
Ideal for sealing uneven surfaces due to their compressibility
Do not promote mold growth or pest infestation.
Recyclable insulation recovered from residues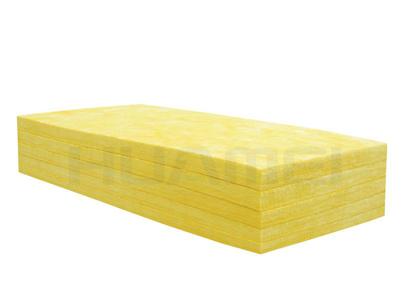 Glass Wool
Glass fiber insulation available thickness of glass fiber insulation
The thickness of the glass fiber insulation has a great influence on the sound insulation and thermal insulation values. The thickness of glass fiber insulation increases by 20 mm starting from 60 mm (80, 120, 140, 160, 180 ......). A minimum thickness of 160 mm is recommended to isolate pitched roofs. To ensure that there are no joints, you should preferably use two alternating layers.
Glass wool finishes and shapes available for glass wool insulation
Glass wool is available in soft sheets, blankets, or bulk form. Sometimes, a finish layer has been provided on the outside. This can make it easier to work with (in the case of paper), or it can be used as a vapor barrier (in the case of aluminum). One can use overlapping finishes to seal joints or nail them to the wood structure.
5 Uses of glass wool insulation.
1. Drywall or cavity insulation
Glass wool insulation is flexible and can be used as a filler in drywall or cavities in buildings. With excellent thermal properties and fire resistance, they are very durable.
2. Pipe insulation
Glass wool can be used to insulate hot and cold pipes. The choice of canvas reinforced foil or wood is an advantage for your building's duct setup.
3. Commercial buildings
Glass wool insulation is easy to install and very durable, making it ideal for covering large spaces. Glass wool blankets are used in walls and ceilings to provide acoustic quality and insulation in the room.
4. suspended ceilings
Suspended ceilings made of flexible, durable, and lightweight glass wool blankets are becoming more and more common. Using inert thermosetting resin adhesives, suspended ceilings can be used effectively for industrial, commercial, or domestic applications.
5. Industrial Roofing Insulation
Roof insulation in an industry requires a robust material with low maintenance and high functionality. Glass wool offers thermodynamic properties and acoustic efficiency while being easy to apply in any industrial environment. Because they are inexpensive and easy to obtain, install and apply, they are commonly used as roof insulation in industrial and commercial spaces.
Glass wool insulation has many other uses, especially for the acoustical properties of rooms. If you are interested in purchasing high-grade acoustic glass wool panels, consult an expert today.
Let us help you find the best glass wool insulation for your project. When you contact us, please provide your detailed requirements. That will help us give you a valid quotation.